Notice of Non-Affiliation and Disclaimer
Portapps is not affiliated, associated, authorized, endorsed by, or in any way officially connected with Nextcloud™, or any of its subsidiaries or its affiliates.
The official Nextcloud™ website can be found at https://nextcloud.com.
The name Nextcloud™ as well as related names, marks, emblems and images are registered trademarks of their respective owners.
About
Nextcloud™ portable app made with

Portapps.
An open source, self-hosted file share and communication platform.
Installation
Download and install the latest portable setup where you want then run nextcloud-portable.exe.
If you have already installed Nextcloud™ from the original setup, move the following files :
%LOCALAPPDATA%\Nextcloud\* to data\conf
Then run nextcloud-portable.exe and remove Nextcloud™ from your computer.
Upgrade
For an upgrade, simply download and install the latest portable setup.
Infos

Configuration
Nextcloud™ portable can be configured through the main YAML configuration file :
cleanup : Cleanup leftover folders (default false)
Add folder sync connection
When you choose what you want to synchronize from Nextcloud™ Desktop Client, be sure to enter the following path ..\data\storage\example to make the content portable (replace example with a value of your choice) :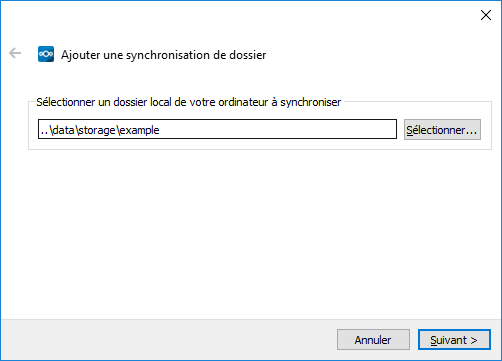 Data will be stored here :
Known issues
Here is the list of known issues with this portapp:
Download
JavaScript is not enabled!
JavasScript must be enabled to allow the generation of dynamic download links.
Otherwise you can download directly from the releases page on GitHub.